WALC participants from the fall of 2017 met Saturday to begin a composting project in their village. Last fall 15 young women from five villages in the Puruhla mountains of Baja Verapaz took part in CCFC's WALC program. All fifteen are currently finishing their 2018 school year and most plan to participate in WALC again this fall. On September 22, seven of these young women began a composing project that they hope to spread to the villages in their region. "Why throw something away that is useful?" says Brenda Aracely of Panzal. Last fall was Brenda's second year in WALC. Brenda plans on returning in October for her third year.
Thanks to the opportunities and leadership skills gained by these young women through the WALC program, composting and agro-forest gardening are catching on in their region.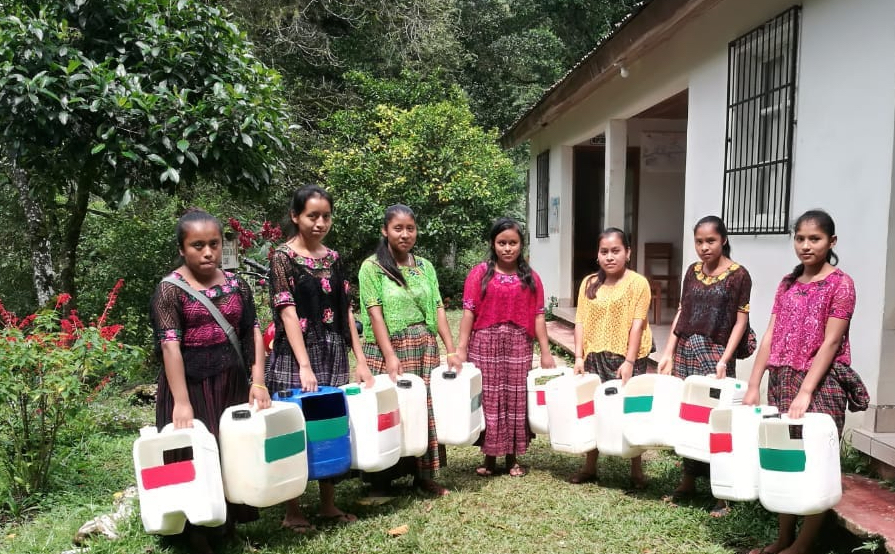 Families receive two containers, one for inorganic trash (marked in red) and one for organic material for composting (marked in green).