Kids & Birds
Kids & Birds is an environmental education program for Q'eqchi' Maya primary school students, a four day learning experience on site at our agroecology center. Each year, between January and September, up to 1,200 sixth graders experience this introduction to the natural world of the cloud forest.
The curriculum includes:
Cornell Lab's BirdSleuth international curriculum, ten lessons
Agroecology
Birding in the cloud forest
Bio-acoustic recordings of nature sounds in the cloud forest
Stream ecology
Artful Eyes – drawing and coloring birds
Reforestation
Planting of agroforestry parcels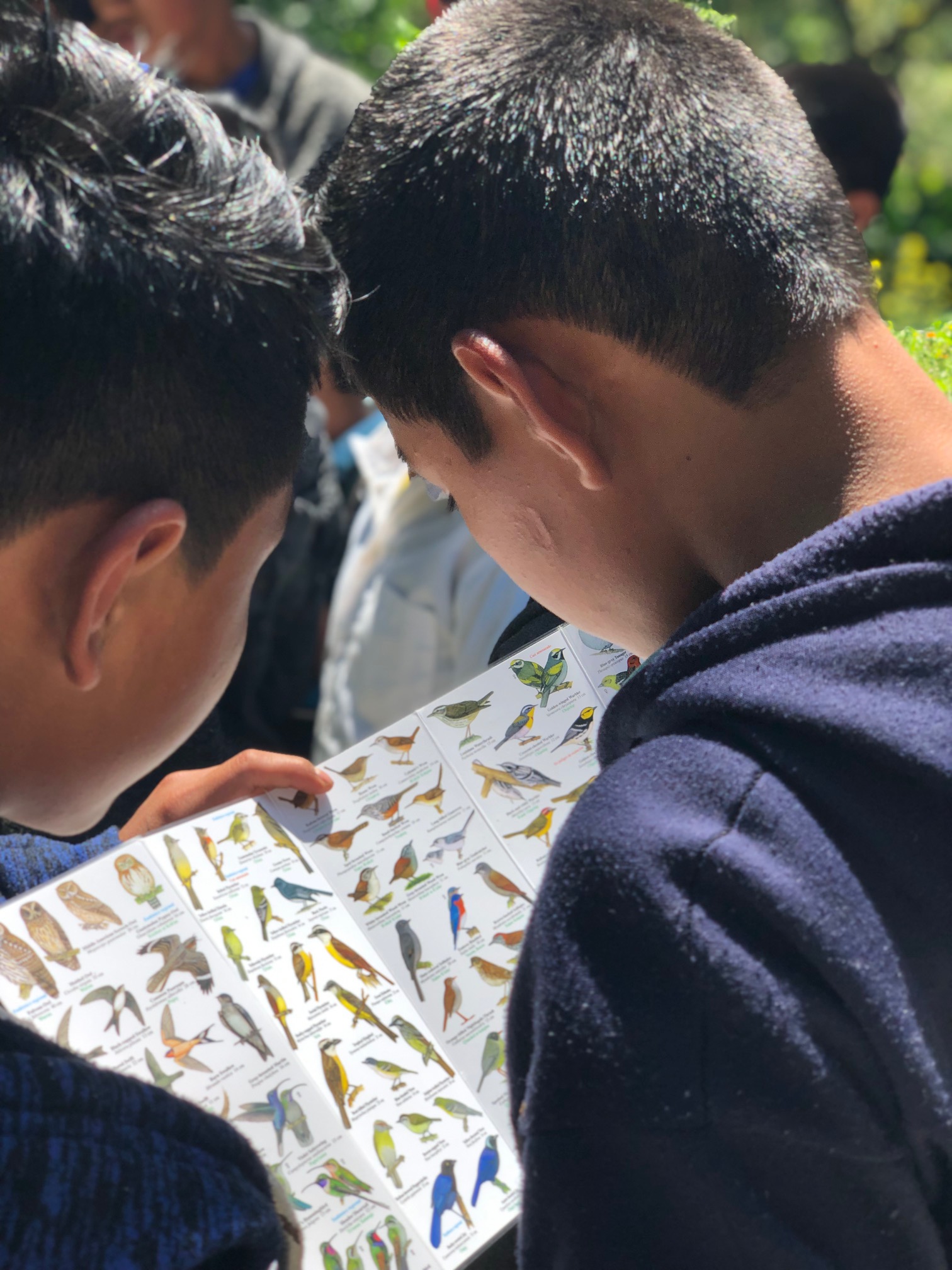 Students return home with starter plants & seeds of traditional crops for their family's agroforestry parcel, a coloring book of locally occurring warblers, and with a conservtion ethic to protect the cloud forest.
The Kids & Birds program is authorized by the Guatemala Ministry of Education.
Thanks to the support of Cornell Lab of Ornithology, students learn about bird sounds (and bio-acoustic in general) as a part of their Kids & Birds experience with a powerful, interactive computer program called Raven Exhibit. Raven Exhibit allows students to see images and hear sounds of a specific species, visualize sounds and a lot of other fun stuff.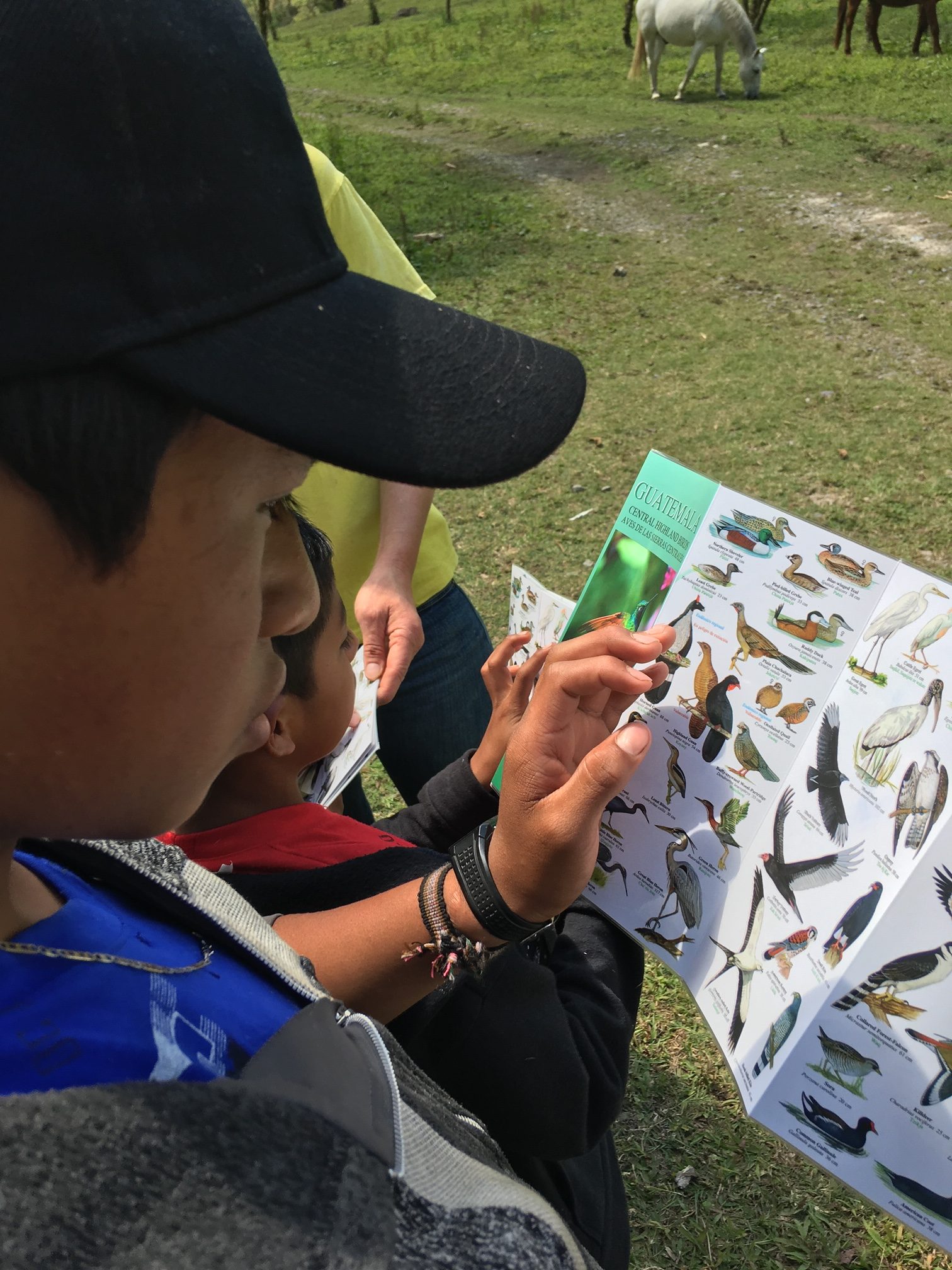 Opening up the natural world to sixth graders is like opening up an enormous book with big pictures and small details.
Kids & Birds: Opening eyes to the amazing world around us. This program invites 6th graders to appreciate the world of living things.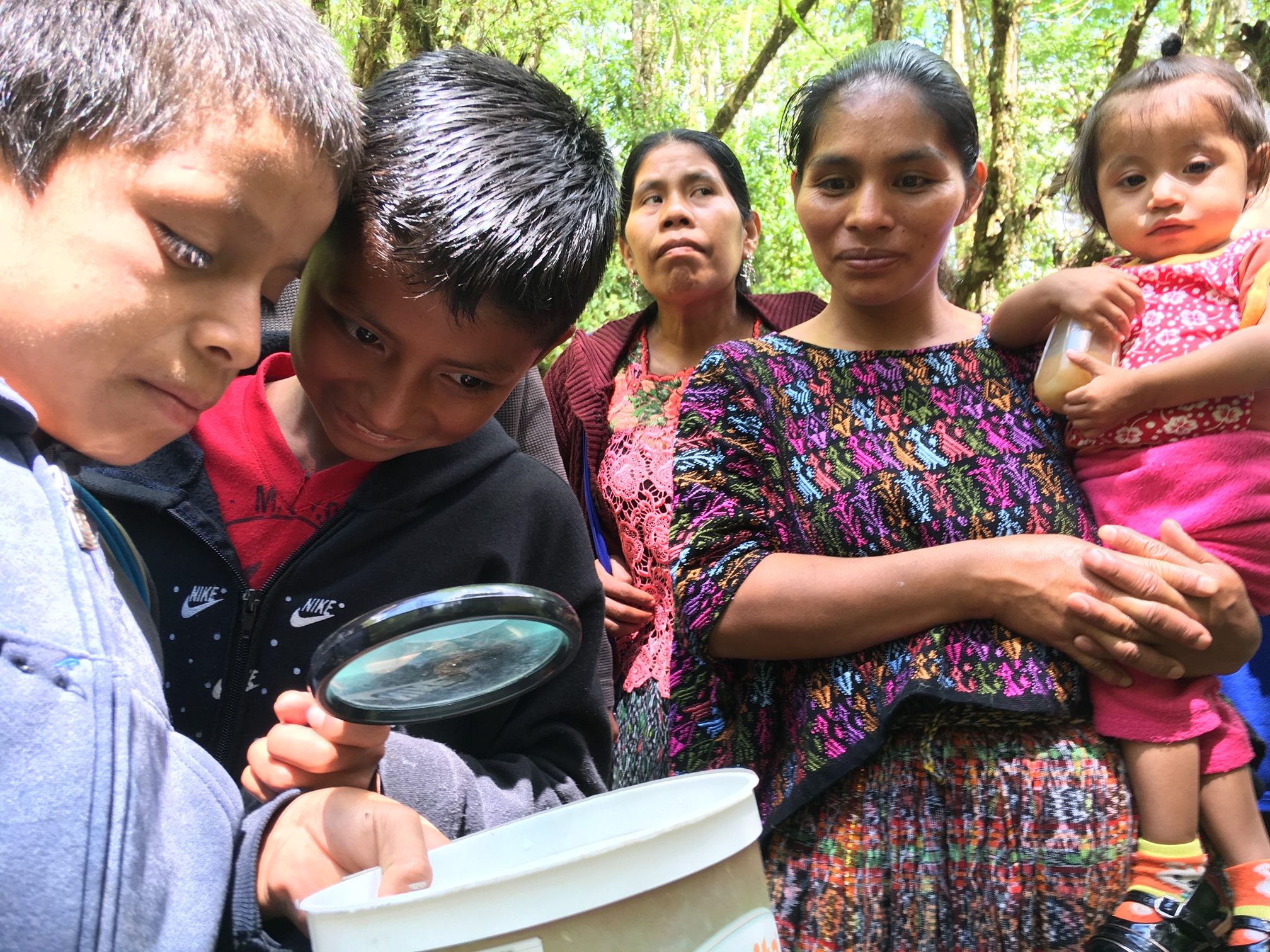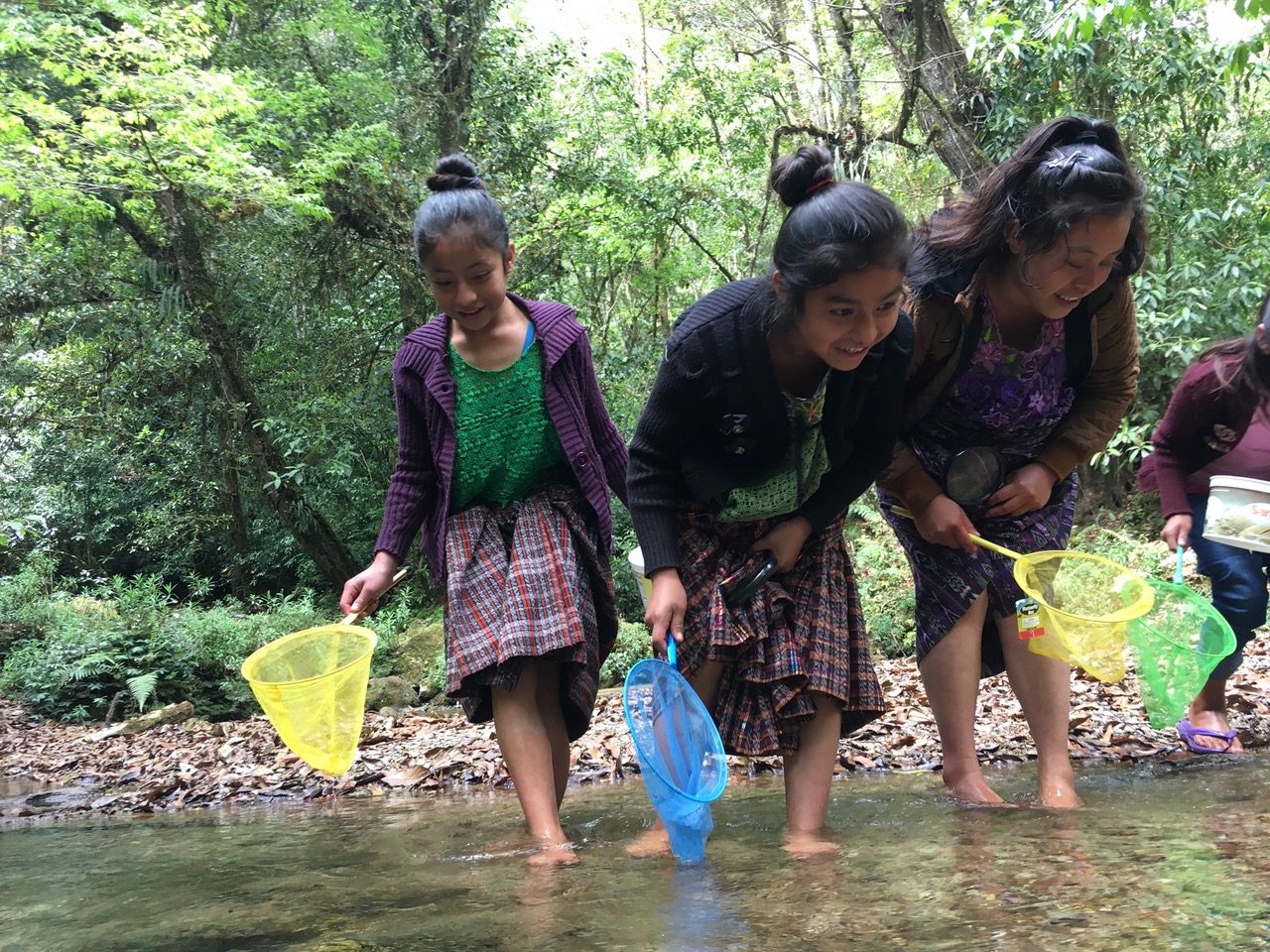 Recent Updates